Stress & Mental Wellness: Mastering the Market Schedule
Please see the preliminary schedule below; subject to changes.
Day 1 : Sept. 20 - Emerging & Foundational Science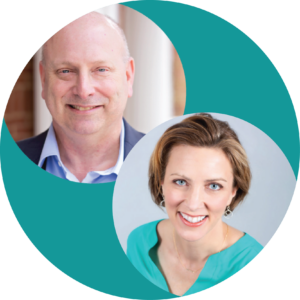 10:00 – 10:20 AM ET
Maggie Jaqua & Len Monheit
Welcome & Market Insights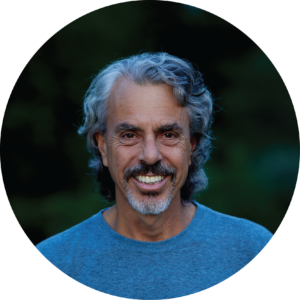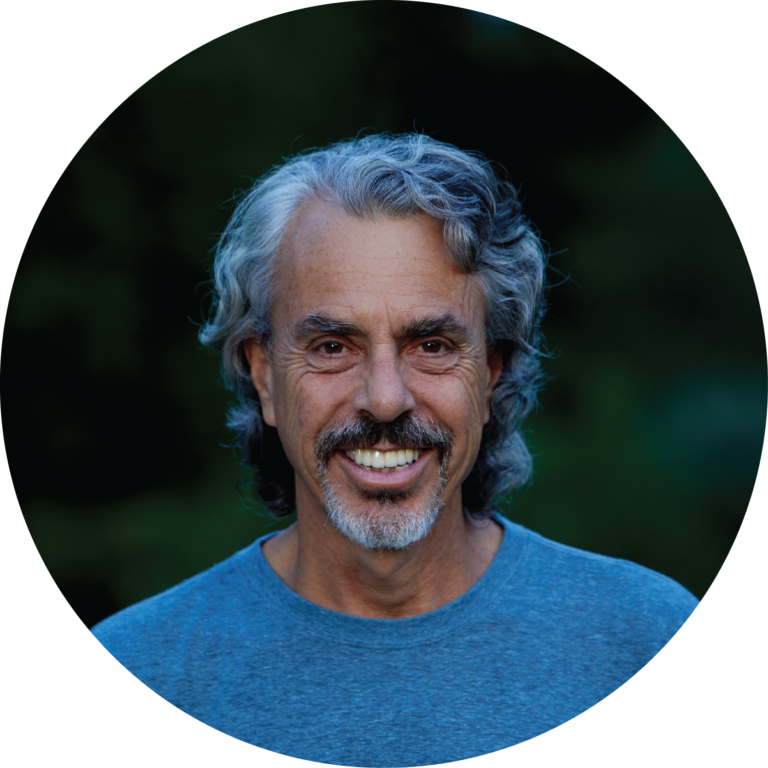 10:20 – 11:05 AM ET
Chris Kilham
Keynote – Stress, the Mind, and Ashwagandha
Thank you KSM for underwriting this session.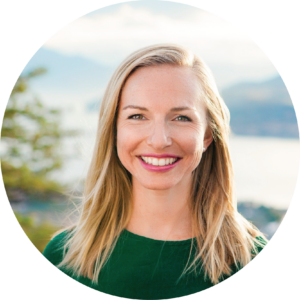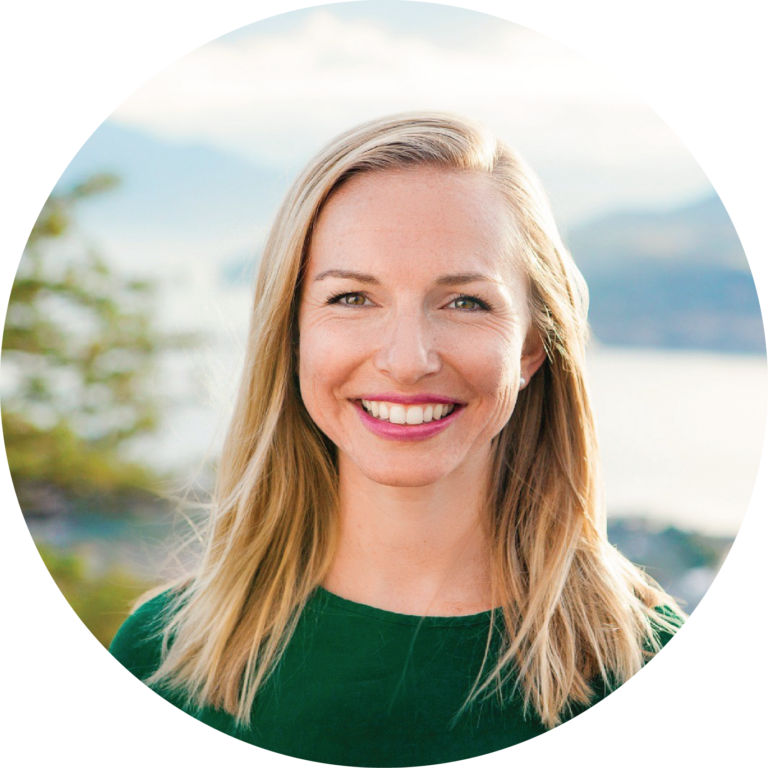 11:05 – 11:35 AM ET
Kaitlin Roke, PhD
Legacy Ingredient, Emerging Science: EPA and DHA for Mental Wellbeing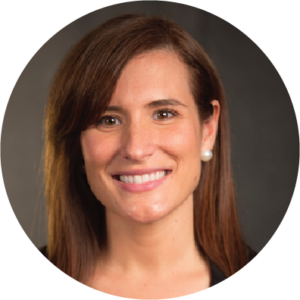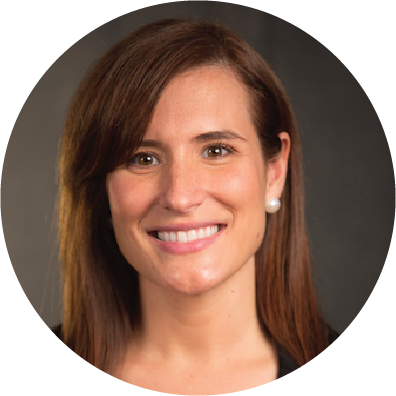 11:35 AM – 12:05 PM ET
Danielle Citrolo, PharmD
A Potent Brain Health Nutrient and Nootropic for Optimizing Overall Cognitive Health
Thank you Kyowa Hakko for underwriting this session.
12:05 – 12:15 PM ET
Len Monheit
NI Stress & Mental Wellness Trivia
Join the fun for a chance at a Naturally Informed Yeti Tumbler!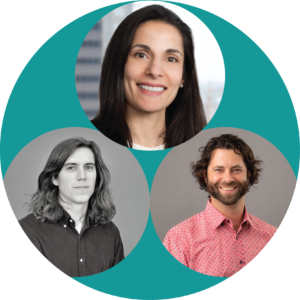 12:15 – 1:05 PM ET
Rend Al-Mondhiry, Elan Sudberg, Michael Barr
Panel: New Paradigms in Mental Health – the Time of Psychedelics
The global psychedelics market is growing rapidly and is expected to reach $8B by 2029. While the market is in large part made up of pharmaceuticals, demand is growing for natural psychedelics and there's science to support this movement. This esteemed panel of experts will take you through what the market looks like, opportunities and potential pitfalls.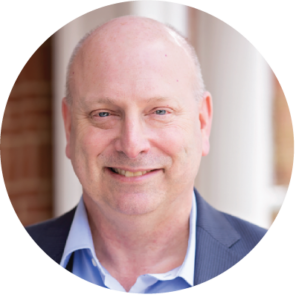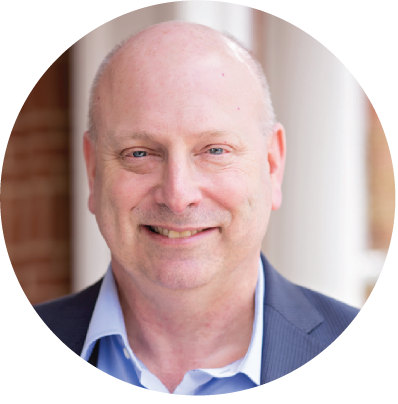 1:05 – 1:15 PM ET
Len Monheit
Join Co-Chair Len Monheit for a recap of Day 1 and insights for Day 2.
Day 2 : Sept. 21 - Applied Science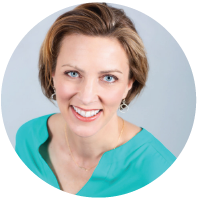 10:00 – 10:05 AM ET
Maggie Jaqua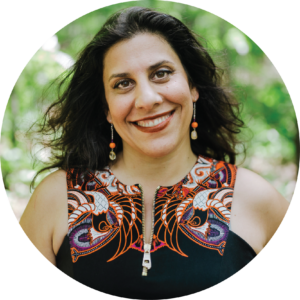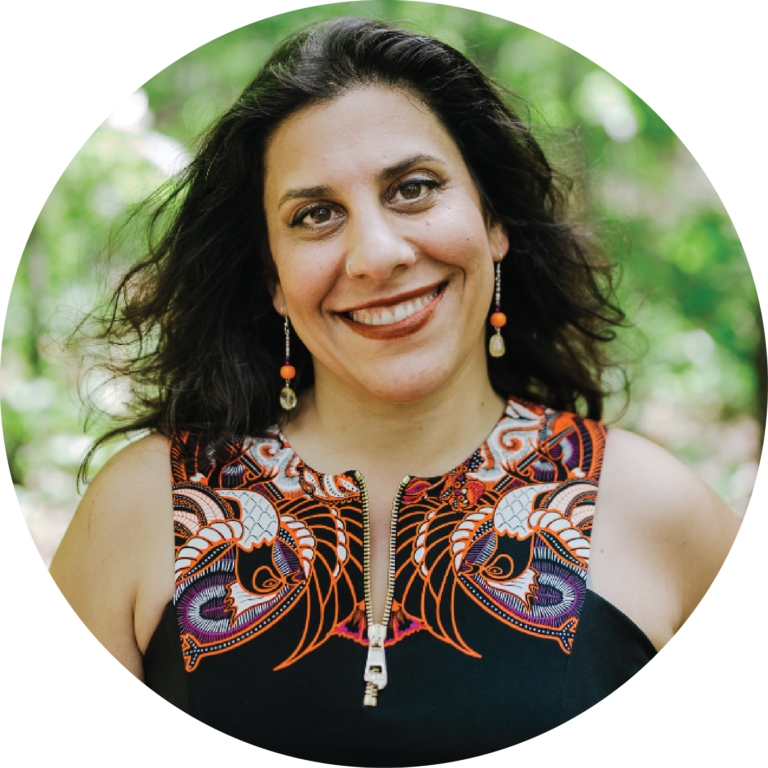 10:05 – 10:50 AM ET
Maya Shetreat, MD
Keynote – Navigating Unknown Terrain: How Nature Helps Us to Be Regulated and Resilient
Terrain Medicine explores the science of our nested relationships – the places where we can recognize that none of us are just ME, but WE. We are all inextricably connected. From the world around us to the world within us, from our guts to our hearts to our brains, from our microbes to mitochondria, these infinite, intricate relationships both stress *and* support us. Each is necessary for us to be healthy, balanced, regulated and resilient.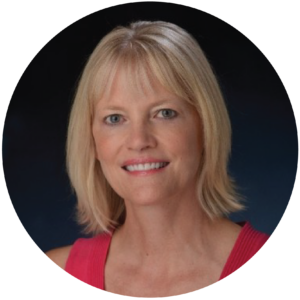 10:50 – 11:20 AM ET
Monika Fleshner, PhD
Prebiotics, Probiotics, and Stress Robust Phenotype
Commensal gut bacteria and their metabolites impact host physiology and brain function and stressor exposure can destabilize healthy gut microbial ecology and produce negative impacts on mind and body. It is of interest, therefore, to discover ways to stabilize and optimize health-promoting microbial ecology. Prebiotics are substrates selectively utilized by a limited number of beneficial microorganisms conferring health benefits. Galactooligosaccharide (GOS) and polydextrose (PDX) are non-absorbable complex carbohydrates that produce favorable changes in the gut microbiome/metabolome in humans and rodents.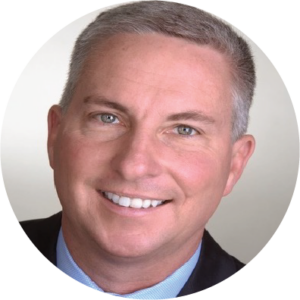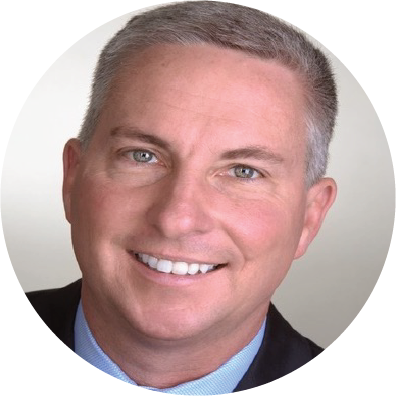 11:20 – 11:50 AM ET
David Foreman, RPh, ND
Mental Wellness for the Seven Living Generations
Stress, anxiety, and mental wellbeing affects every one of the 7 living generations – not only those of us that have jobs and can vote. From the Greatest Generation, to Boomers, down to Gen Alpha. In this instant society with our babies being exposed to technology right off the bat and an unlimited amount of daily stressors, the importance of staying mentally healthy has never been more vital! Formulating across the generation gap is difficult, but not impossible. Using clinically researched ingredients, with exceptional safety and efficacious results, will ensure a successful market launch into this thriving sector of the marketplace. Thank you Gencor for underwriting this session.
11:50 AM – 12:00 PM ET
Len Monheit
NI Stress & Mental Wellness Trivia
Join the fun for a chance at a Naturally Informed Yeti Tumbler!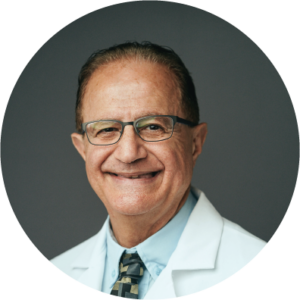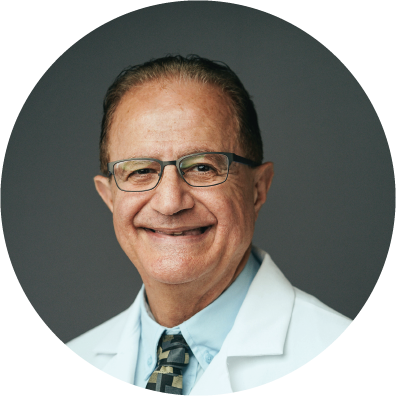 12:00 – 12:30 PM ET
Michael Lelah, PhD
The GABAergic Shunt Explained – how dietary ingredients like L-theanine and adaptogens affect cognitive behavior and stress
GABA is the primary neurotransmitter in the central nervous system. Its principal role is in reducing neuronal excitability throughout the nervous system. This in turn induces a physiological state of relaxation, calm, balance, and sleep. The GABA shunt is the metabolic process which produces nervous system inhibition. We will explain the GABA shunt and how it is a critical pathway for brain health. GABAergic ingredients like L-theanine interact with the GABA shunt for stress reduction and cognitive function. L-theanine is an amino acid found in green tea which induces a state of relaxation. We will examine how L-theanine interacts with the GABA system and why L-theanine is such an important cognitive ingredient.  Thank you NutriScience for underwriting this session.
12:30 – 1:00 PM ET
William Cole, George Carrera
Using Patents and Trade Secrets to Protect Innovation in Mental Wellness Targeting Supplements and Functional Foods
Thank you Amin Talati Wasserman for underwriting this session.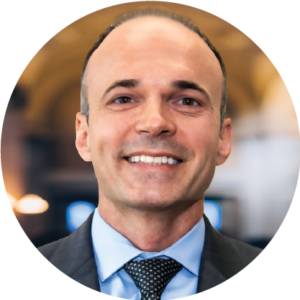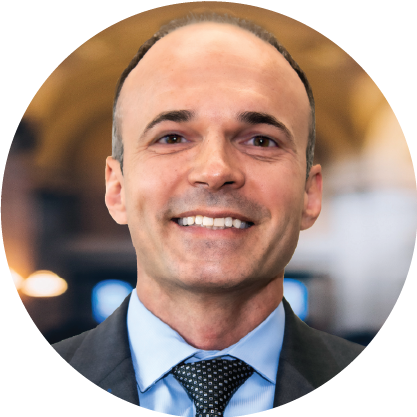 1:00 – 1:30 PM ET
Asa Waldstein
Regulatory and Enforcement Update on Notable Action in the Cognition, Adaptogen, and Nootropic Space
Day 3 : Sept. 22 - Building Your Toolbox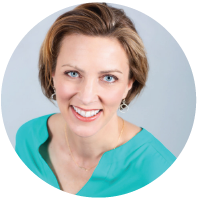 10:00 – 10:05 AM ET
Maggie Jaqua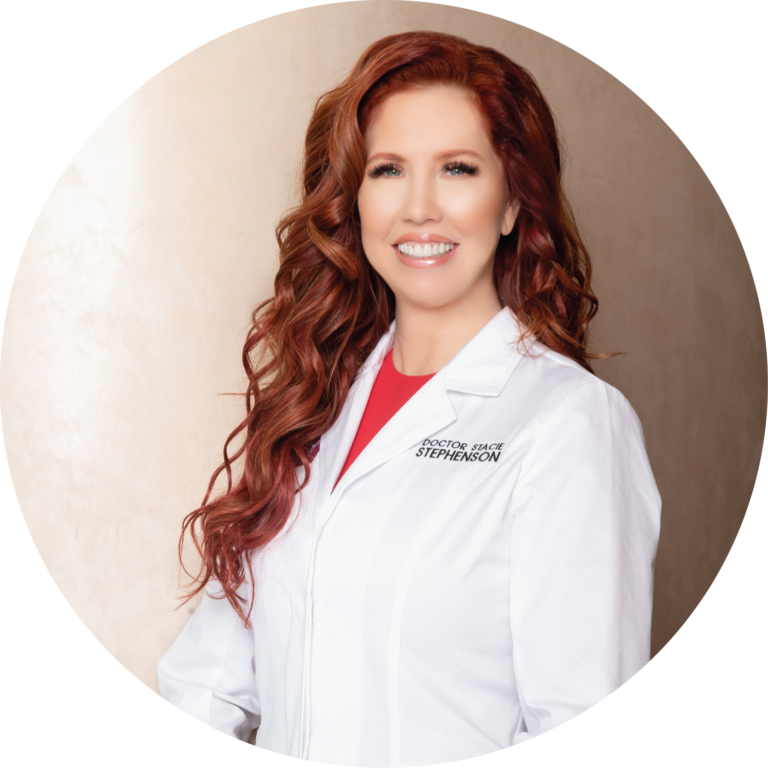 10:05 – 10:50 AM ET
Stacie J Stephenson, DC, CNS, DABAAHP, FAARM
Keynote – Food and Feelings: The Hidden Connection between Brain Health, Gut Health, and Mental Health
You probably have at least a general idea of how healthy you are: How physically fit, how
nourished, how often you get sick. Most of us know that how we choose to live our lives—what we eat, how much we exercise, and even how connected we are to others—has a lot to do with how healthy we are. But what about mental health? People often forget that mental health is just as important, if not more important, than physical health. No matter what your physical health—glowing or not so much—your mental health determines how you handle challenges, how you feel about yourself and others, what your habits are, and generally how happy, confident, and capable you feel. So let's get your mental health in order, or at least gain some awareness around it, so you can thrive and live a more vibrant life—physically, mentally, and emotionally. And guess where we're going to start? With something that you do multiple times every day, that directly affects your body, your brain, and even your feelings: What you eat.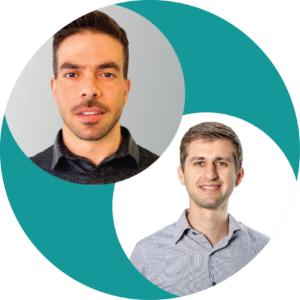 10:50 – 11:20 AM ET
Daniel Harari, Scott Dicker
Mental Wellness Market Trends
Thank you SPINS/ClearCut Analytics for underwriting this session.
11:20 – 11:30 AM ET
Len Monheit
NI Stress & Mental Wellness Trivia
Join the fun for a chance at a Naturally Informed Yeti Tumbler!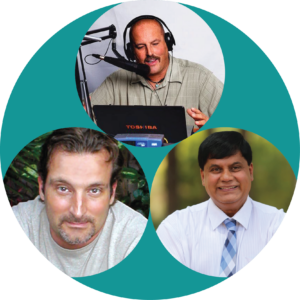 11:30 AM – 12:15 PM ET
Jeffrey Burke, ND, MH, CNC, CHS; Mark Kaylor; Ralph Martins, PhD
Panel: The Next Generation of Stress & Mental Wellness Ingredients
Industry experts will guide you through the latest ingredient trends in the stress and mental wellness market to decipher what's fad, what's here to stay and what's on the horizon so you can be on the cutting edge for your customers.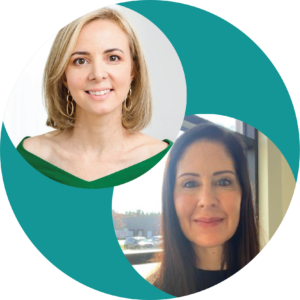 12:15 – 1:00 PM ET
Chloe Carmichael, PhD; Melissa Jurgensmier, SHRM-SCP
3 Ways to Keep Burnout at Bay
Clinical psychologist and USA Today bestselling author Dr. Chloe Carmichael offers tips on how we can avoid burnout. Already there? These tips will help with that, too. You're in the right place! Followed by a presentation and live Q & A with Melissa Jurgensmier, Director of Human Resources at Ortho Molecular.