Active Aging: Mastering the Market 2023 Schedule
Please see the schedule below; subject to changes.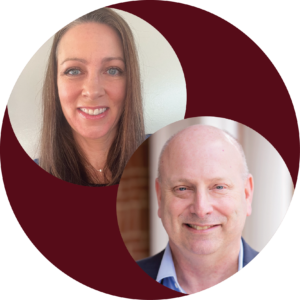 10:00 – 10:10 AM EST
Maggie Jaqua & Len Monheit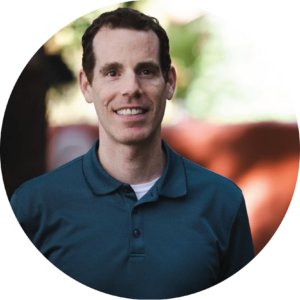 10:10 – 10:55 AM EST
Matthew Lederman, MD
Keynote - Regulation & Connection: The Secret Ingredients to Health & Wellbeing
Poor lifestyle and food choices affect health. So does being dysregulated and disconnected from others, as proven by the effects of fear and isolation during the Pandemic. We know that a regulated nervous system along with being authentically connected with ourselves and others is a fundamental cornerstone of health, and science shows it has a unique and equally powerful impact on physical biomarkers and outcomes, including cholesterol, blood sugar, chronic pain, microbiome, longevity, and more. In fact, although nutrition and lifestyle changes (exercising, optimizing sleep, etc.) are essential parts of healing, without addressing our nervous system and physiological state as well as how we live and connect to ourselves and with other people, we will never be able to fully shut off pro-inflammatory pathways, heal, and live our longest, most joyful lives. Moreover, without regulation and connection, attempts to improve diet and other areas of our life can be futile.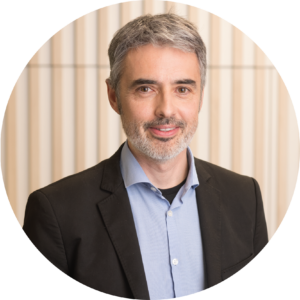 10:55 – 11:25 AM EST
Daniel Martinez Puig, PhD
Navigating the Golden Age of Mobility
The golden age of mobility is here and there's a greater need for solutions that bring holistic health and wellness into focus. As more and more consumers recognise the interconnectedness of all aspects of health, rather than seeking solutions that target specific concerns in isolation, Bioiberica will examine the latest consumer insights driving innovation in the mobility market. Plus, don't miss the opportunity to discover the science-backed – next generation ingredients poised to meet the growing demand for active ageing solutions. Thank you Bioiberica for underwriting this session.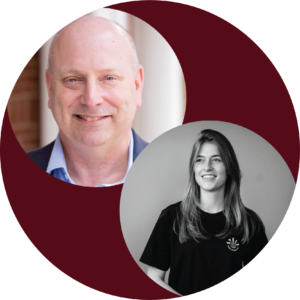 11:25 AM – 12:10 PM EST
Len Monheit, Sophie van Cooten
Market & Consumer Context with ITC & HMT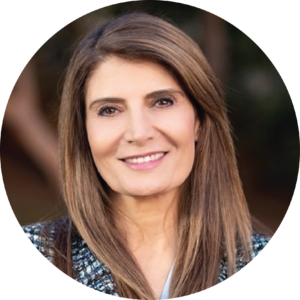 12:10 – 12:55 PM EST
Mahtab Jafari, PharmD
Using Animal Models to Evaluate the Impact of Botanicals on Aging, Lifespan, and Healthspan
In this session, Dr. Jafari will summarizes two decades of her work at the University of California, Irvine. Utilizing animal models like fruit flies and mice, she'll explore how animal models can be used to evaluate the impact of botanicals on lifespan and healthspan. Her talk will focus on three core areas: the significance of animal models in aging research prior to clinical trials, the examination of a methodical approach for investigating botanicals that may enhance healthspan, and the importance of the extract quality in botanical research.
12:55 – 1:05 PM EST
Len Monheit
Join the fun for a chance at a Naturally Informed Yeti Tumbler!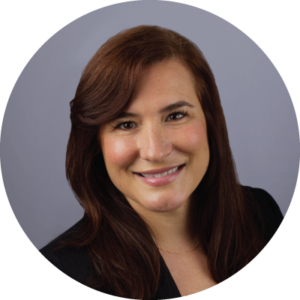 1:05 – 1:35 PM EST
Danielle Citrolo, PharmD
The Importance of Citicoline for Long-Term Brain Health & Memory Support
Thank you Kyowa Hakko for underwriting this session.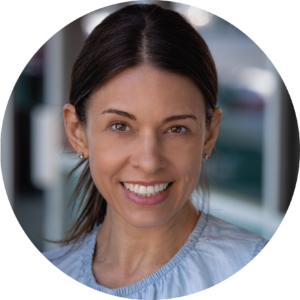 1:35 – 2:05 PM EST
Nichole Dandrea-Russert, RDN
Powered by Plants: How Plant-Based Eating Supports Sleep, Cognition, Mobility, and Recovery for Optimal Performance
In this presentation, Nichole will discuss how nutritional components and other compounds in plant-based foods support better sleep, improved cognition, decreased inflammation, faster recovery, and overall  physical and mental performance. You'll leave understanding what sets plant-based foods apart from other foods and which nutrients are of highest concern to consumers who want to stay strong and active through their golden years.
Day 2 : Dec. 6, Wednesday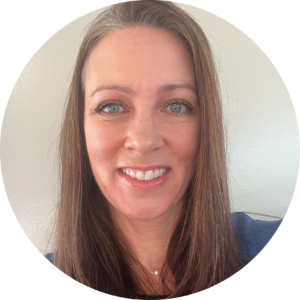 10:00 – 10:05 AM EST
Maggie Jaqua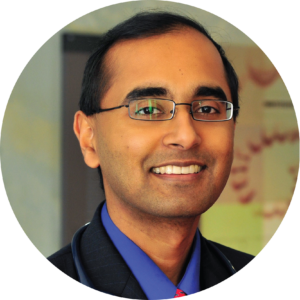 10:05 – 10:50 AM EST
Akil Palanisamy, MD
Keynote - Integrative Medicine approach to reducing risk of chronic and autoimmune diseases
In this interactive program, Harvard-trained physician Dr. Akil Palanisamy will present the T.I.G.E.R. Protocol. Based on the latest research, the T.I.G.E.R. Protocol is a food-based approach to address the five key drivers of inflammation and all chronic diseases, including toxins, the gut microbiome, and diet. Dr. Palanisamy will teach you holistic strategies incorporating diet, lifestyle and supplement recommendations that will help you optimize your immune system, reduce inflammation, and maximize longevity and quality of life.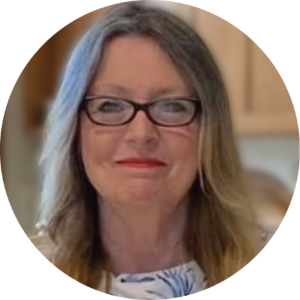 10:50 – 11:20 AM EST
Jolie Root, LPN, LNC
Live Stronger Longer: Maximize Lifespan and Healthspan
As part of our mission at Carlson, we're committed to helping you maximize your lifespan and healthspan – because age is just a number when you feel young at heart. We'll be sharing exciting insights on how to promote a stronger, longer life by providing our bodies with the power of essential nutrients. We'll be sharing the healthy aging benefits of omega-3s, magnesium, CoQ10, berberine, and other beneficial nutrients. We'll also be discussing convenient at-home health tests that allow us to monitor some of the most important blood levels for managing personal wellness. It's never too late or too early to start taking care of our health. Start your journey toward a healthier, more vibrant life with our science-backed wellness tips for aging gracefully. Thank you Carlson for underwriting this session.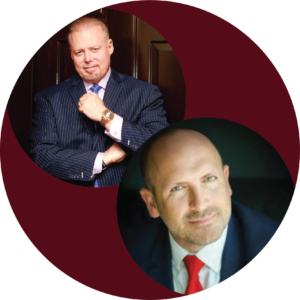 11:20 AM – 12:05 PM EST
Rick Collins, Daniel Fabricant, PhD
The Impact of Current Policy & Enforcement on the Potential of the Active Nutrition Market
Our (two) legal, regulatory and policy experts will discuss current issues in enforcement priorities, state initiatives and industry engagement gaps that threaten innovation and may stifle potential for the expanding active nutrition market.
12:05 – 12:15 PM EST
Len Monheit
Join the fun for a chance at a Naturally Informed Yeti Tumbler!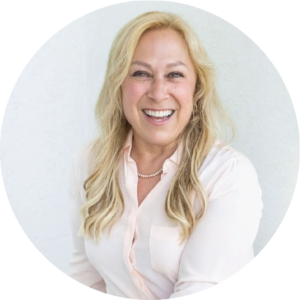 12:15 – 12:45 PM EST
Jacqueline Jacques, ND, FTOS
Sarcopenia: Integrative Considerations for Prevention and Management
While defined as an age-related loss of muscle mass, strength and function, sarcopenia may actually start much younger than most people realize and much of it can be prevented. In fact, after age 30, you begin to lose as much as 5% of your lean mass per decade if you are not actively working to prevent this process. Far more than just loss of strength, sarcopenia is associated with decreased fertility, chronic fatigue, loss of coordination, increased injury, cardiovascular disease, cognitive impairment, and even some cancers. In consideration of age-management and healthy aging, the prevention and treatment of sarcopenia may be one of the most important strategies for living a long, healthy and active life. This course will give a brief review of sarcopenia and will focus on some of the established and emerging strategies for prevention and treatment.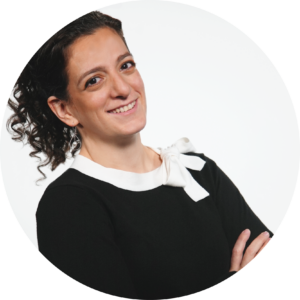 12:45 – 1:15 PM EST
Karen Hecht, PhD
How Natural Astaxanthin Can Enable Healthy Aging
Healthy aging requires an active approach to maintain optimal health during our later years. Vision, Mobility, Cognitive and Cardiovascular health are important cornerstones of healthy aging one must protect to maintain the best quality of life possible. AstaReal® Astaxanthin is clinically proven to support mitochondrial function, along with crossing the blood-brain and blood-retinal barriers to support the eyes, aging muscles, brain, and cardiovascular health. Our studies show that natural astaxanthin can support muscle strength, endurance, and combat age-related muscle loss. Astaxanthin has also been shown to support dynamic focus, ocular blood flow, and antioxidant capacity in aging eyes while supporting reaction times and cognitive function, and the ability to reduce markers of cardiovascular disease. Please join us! You won't want to miss this informative session which will highlight AstaReal®'s innovative clinical research supporting natural astaxanthin as an important nutrient for healthy aging. Thank you Astareal for underwriting this session.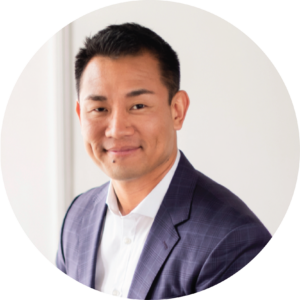 1:15 – 1:45 PM EST
Kien Vuu, MD
Thriving Ecosystems: The Key to Longevity and Peak Performance in Humans and Organizations
Join Dr. Kien Vuu as he unveils the symbiotic relationship between individual well-being and organizational success. Discover how the same principles that dictate our health and longevity can be applied to nurture a corporate environment primed for peak performance. In this dynamic talk, Dr. Vuu will guide you through the concept of organizations as living ecosystems, revealing how fostering a Thrive State within can propel both personal and collective potential to new heights. Get ready to explore a fresh perspective on team synergy and resilience that promises to transform your organizational culture.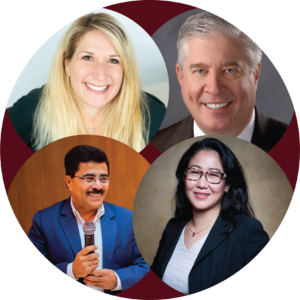 1:45 – 2:15 PM EST
Heather Wainer, Jim Emme, Jit Maheshvari, PhD, May Yamada-Lifton
Secrets to Business Longevity
Join May Yamada-Lifton, Jim Emme, Dr. Jit Maheshvari, and Heather Wainer for an exploration of the business strategies and best practices that foster long-term business success.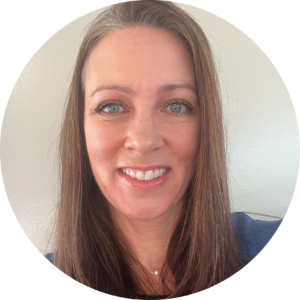 10:00 – 10:05 AM EST
Maggie Jaqua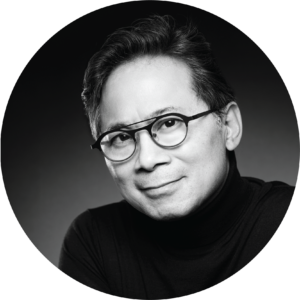 10:05 – 10:50 AM EST
William W Li, MD
Keynote - Eat to Activate Vitality
What we eat provides not only nourishment, but also activates our body's health defense systems. These 5 health defenses (Angiogenesis, Regeneration, Microbiome, DNA Protection, Immunity) help us resist disease and the ravages of aging. Foods found in the produce, middle aisle, and seafood sections of the grocery store, as well as supplements in the wellness sections contain bioactive substances that activate our health defenses. The result? Better circulation, greater healing and regeneration from within our body, better gut health, slower cellular aging, lower inflammation and better immunity — all activating our vitality. Dr. Li will describe the top foods and bioactives that activate these systems and keep our health vibrant, at any age.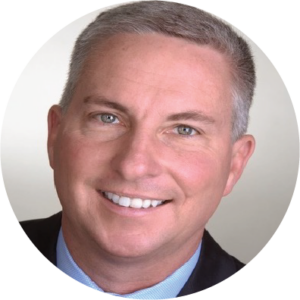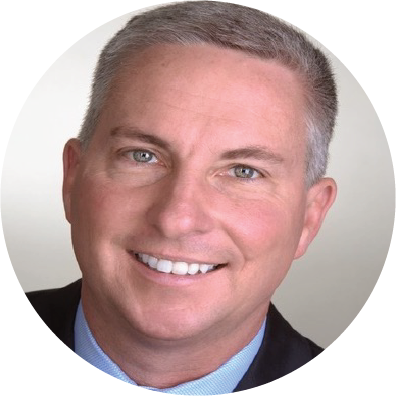 10:50 – 11:20 AM EST
David Foreman, RPh, ND
Biohacking Longevity with Supplements
Active aging encompasses activities that stimulate and involve the mind, body, emotions, and spirit, regardless of age, health condition, or socioeconomic level, according to the World Health Organization (WHO). Cognition, health, and well-being are key focuses. It's not completely different from the concept of biohacking, which involves implementing minor yet significant modifications to one's diet or lifestyle to attain specific objectives pertaining to overall health, typically encompassing weight reduction, cognitive enhancement, or increased lifespan. Biohacking is gaining popularity, but it is also a subject of controversy as it encompasses a wide range of practices, from radical scientific interventions and genetic manipulation to simple dietary and wellness techniques that can enhance one's overall well-being. Biohackers employ highly potent supplements to combat the process of aging, and Gencor has conducted clinical studies on biohacking substances used in supplements. This talk will offer an overview of the latest. Thank you Gencor for underwriting this session.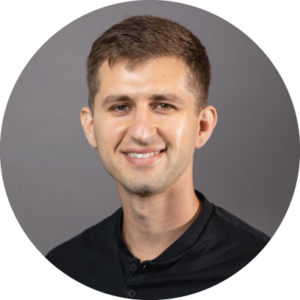 11:20 – 11:50 AM EST
Scott Dicker
Expanding Health-Span: Market Trends
What's trending in the active aging space…and what will be trending in the months ahead? Join Scott Dicker of SPINS for this data-packed session. Discover what consumers are looking for now, and gather insights that will set you up for success in 2024.
11:50 AM – 12:00 PM EST
Len Monheit
Join the fun for a chance at a Naturally Informed Yeti Tumbler!
12:00 – 12:30 PM EST
Shawn Baier
Stronger for Longer: Combating Age-Related Muscle Loss
Thank you TSI for underwriting this session.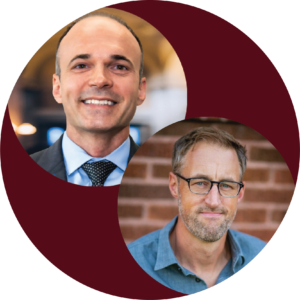 12:30 – 1:15 PM EST
Asa Waldstein, Todd Pauli
Making Your (Compliant) Message Shine: Best Practices for Reaching & Engaging Consumers
Your brand offers the benefits consumers are seeking
—
but in this crowded marketplace, how can you best connect and engage with your target audience? Todd Pauli, Founder of 24 Stories Marketing and Move Nutrition Network, will share the marketing strategies that can help you foster brand awareness and brand loyalty.  Asa Waldstein, Principal of Supplement Advisory Group, will discuss compliance best practices and lower-risk marketing strategies for the active aging space based on the latest FDA/FTC enforcement trends. Join live to get your questions answered!