Meet our Editorial Advisors who vet every session to ensure the content is appropriate and meets our audience's needs. 
Science & Technical Director
Trust Transparency Center
Editor-in-Chief
WholeFoods Magazine
The schedule is subject to change.
The first day of our Naturally Informed #sustainabilitysolutions event will guide you through core issues of sustainability in the sourcing of ingredients and manufacturing of foods, drinks and supplements in the better-for-you space.
With a focus on innovation and investment in sustainable solutions, a plethora of world-class speakers will look at how companies can drive sustainability in a way that is better for business.
On day two of our Naturally Informed #sustainabilitysolutions event, an impressive lineup of speakers will discuss the urgent need for action, and strategies that are being implemented from farm to shelf to make the sustainability shift, with a special focus on consumer attitudes and how brands and retailers can effectively communicate with consumers on topics related to sustainability.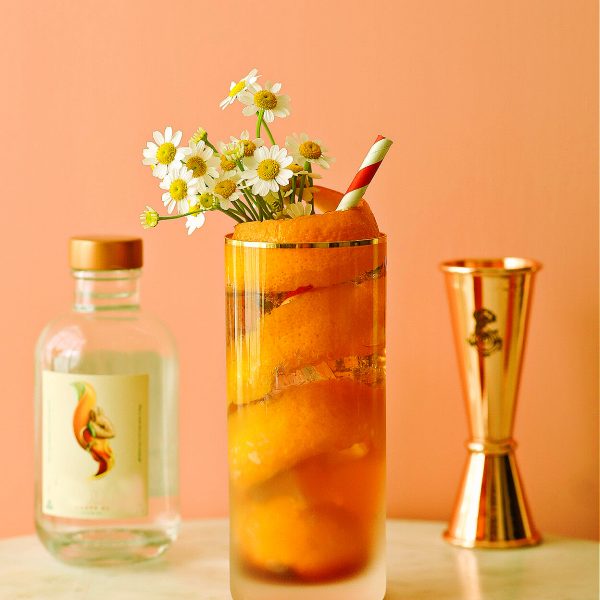 Recipe provided courtesy of Chef & Wellness entrepreneur Charles Chen. 
Ingredients: ( Makes 1 Drink)
1 1/2 oz Citrus Juice ( Orange, Pomegranate, Grapefruit) 
2 oz Seedlip Grove/Citrus Cocktail Mixer 
2 1/2 oz Soda Water 
Ice
Cara Cara Orange Peel
1 shot of vodka ( or skip for mocktail)
Fresh Chamomile Flowers ( Decor Optional) 
Instructions:
Arrange orange peel in glass. Add ice to hold peel in place.
Layer shrub, Seedlip Grove/Your Choice of Citrus Cocktail Mixer and soda water over ice. 
Stir. 
Garnish with fresh Chamomile flowers.