Driving Opportunities in the Microbiome Space Schedule
Below you'll find the #winthemicrobiome schedule. We'll update this page regularly with new speakers and sessions, so be sure to keep checking in!
Sports, Athletics and the Microbiome – Does it Matter?
The goal of this session is for the attendee to understand and be able to describe how being an exerciser or athlete on its own may lead to a different gut microbiome as compared to a sedentary non active individual. Additionally, the attendee will be able to discuss how diet and beverage intake too on their own impact the gut microbiome. By attending this session, you will be able to understand the gut microbiome within the sports and active consumer and why some belief that the athlete's microbiota is a healthier one that others should aim to replicate for overall general health. Thank you Champion Sponsor Nutrasource for underwriting this session.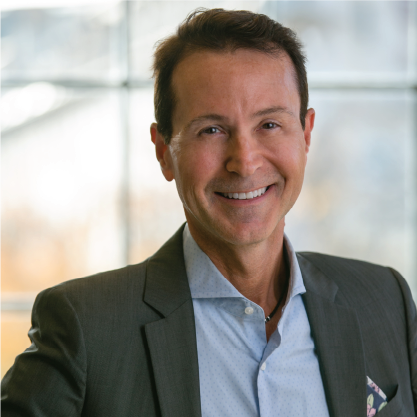 [Keynote] Your Guide to a Complete Microbiome Makeover
In this keynote, Dr. Pescatore cuts through all the hype to focus on what really triggers an imbalanced microbiome. The goal is to get back to the basics and understand how to heal the gut—and optimize overall health—from the inside out. This talk will reveal the biggest microbiome mistake people make, and focus on the monumental role diet plays in the state of the microbiome.
Probiotics and Prebiotics: Problems Versus Solutions
As with all medicines and supplements, nothing is perfect. In this presentation, I will outline some key problems with how probiotic studies are designed and reported, and how some products are promoted. I will discuss solutions and the need to reach people in greatest need, as well as other life forms that can benefit from beneficial microbes.
Interactive Roundtable Sessions
Join experts for moderated small-group discussion on key topics. Pick your session based on your interest and role. Click the button below to reserve your spot.
Day 1 Roundtables have concluded.  
Considering the oral microbiome as a target for future immune formulations
Moderated by Alexis Collins, Product Manager, Stratum Nutrition, and Dr. John Hale, Chief Technology Officer (Science), Blis Technologies Ltd.

Pre or Pro – which one has the most potential?
Moderated by Maggie Jaqua, Editor-in-Chief, WholeFoods Magazine, and Len Monheit, Executive Director, GPA
The Microbiomes of the Body – Dietary & Lifestyle Influences
Moderated by Dr. Douglas Kalman, Ph.D., R.D., FISSN, FACN, Vice President of Scientific Affairs, Nutrasource, and Loren Brown, Director of Business Development – U.S. Regulatory and Clinical Development, Nutrasource
Wednesday, October 21: Winning the game: Commercialization strategy and routes to market success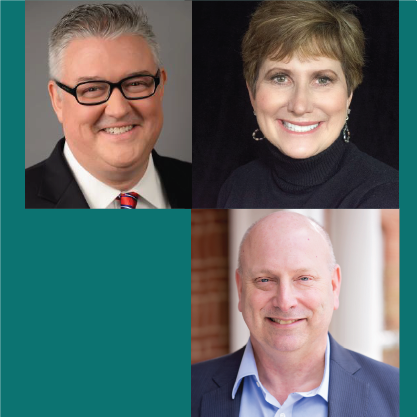 [PANEL] State of the Nation: Consumer demands, market trends & drivers
Find out how the category continues to evolve and grow as consumers gain awareness on the benefits of supporting the microbiome for overall health. This panel of industry experts will share the latest data on consumer trends, including insights on how COVID-19 impacting demand. Join the conversion to get your questions answered.
Gut – Immune – Brain Connection: The Importance of Prebiotics and Probiotics to Maintain Resilience
Thank you Champion Sponsor Wakunaga for underwriting this session.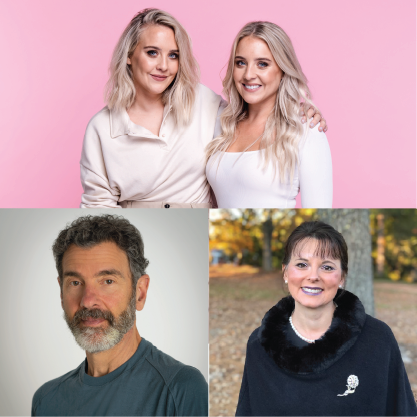 [PANEL] Winning Strategies: Innovating & communicating in the microbiome
Hear from retailers, influencers, and brands on how to offer up the products consumers want, and how to engage and drive sales. The experts will discuss how to effectively communicate with consumers without crossing any lines. Join in live to ask your questions and share your own efforts and ideas to help educate and inspire others.
Case Study: Curcumin and Microbiome Modulation
Special thank you to Champion Sponsor Sabinsa for underwriting this session.
Interactive Roundtable Sessions
Join experts for moderated small-group discussion on key topics. Pick your session based on your interest and role. Click the button below to reserve your spot.
Please select your roundtable for Day 2. Once you sign up you will receive an email confirmation with login credentials. This is separate from your overall event access. 


What Drives Probiotic Supplement Choice?
Moderated by Michael Modjeski, Vice President of Sales and Marketing, Wakunaga of America, Co., Ltd.


Curcumin – Role in Gut Health
Moderated by Dr. Anurag Pande, Vice President, Scientific Affairs, Sabinsa
Making Gut Health and Microbiome a Priority in FMCG and Center Store
Moderated by Nathan Gray, Science & Technical Director, Trust Transparency Center
Microbiome Marketing During COVID-19: Best Practices Do's and Don'ts
Moderated by Nancy Trent, President, Trent & Company, Inc. Marketing Communications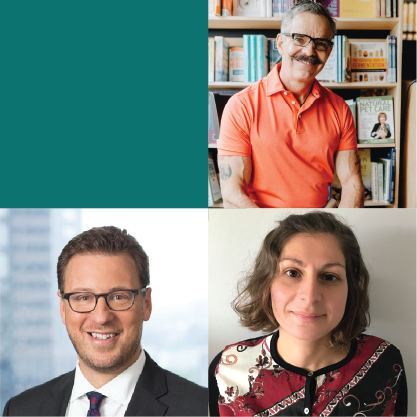 [PANEL] Claims and Enforcement: An overview
This panel of legal, regulatory, and retail experts in the U.S. and UK will offer an up-to-date overview of claims related to the microbiome, covering pre, pro, post, synbiotics. Tune in for examples of what can--and cannot--be said, with a special focus on the immune category to help industry members navigate this complex topic.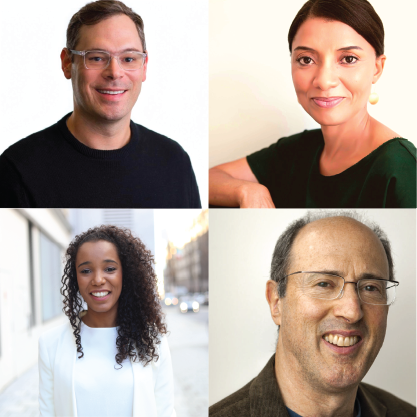 [PANEL] The New frontier? AI and personalization in the microbiome space
Designing specialized food and supplement recommendations based on a person's microbiome is an emerging market. This panel will discuss current offerings and innovations on the horizon--and explore the opportunities, and the roadblocks, that brick-and-mortar retailers face as the personalization trend grows. Join this talk to brainstorm how businesses throughout the supply chain can benefit while best serving consumers' needs.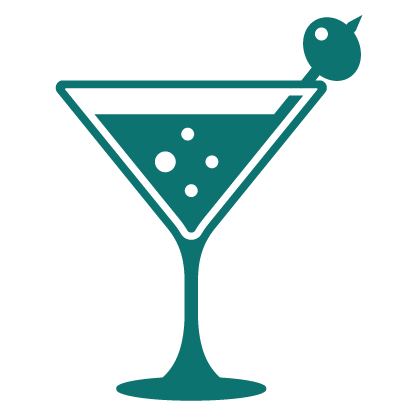 Happy Hour
Our event closes with a networking happy hour hosted by the Naturally Informed team. Mix up our signature cocktail - the Microbiome Magic Mule - and raise a glass for a toast with your industry colleagues and friends.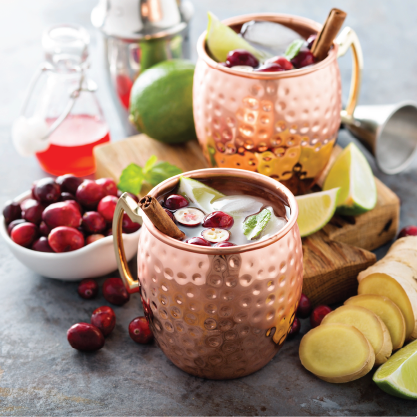 Ingredients
1.5 oz vodka
½ cup of ginger-lemon kombucha
1 lime juiced
1 tbsp fresh cranberries
Fresh Ginger to taste (optional)
Ice
Garnish with fresh cranberries and fresh mint  
Directions:
Place a few cranberries and fresh ginger at the bottom of a copper mug (or glass) and muddle slightly
Fill mug/glass ¾  with ice
Add vodka, kombucha, and lime juice and mix well
Add additional cranberries and garnish with mint and lime if desired
This variation of a Moscow mule combines gut-friendly ingredients like kombucha, cranberries and mint for a refreshing and healthy libation. Moscow mules are traditionally served in a copper mug, but they taste great in whatever vessel you have available.