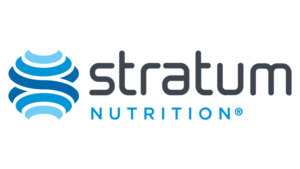 Stratum Nutrition's value to your finished product brand goes beyond supplying our unique, story-driven, science-backed, responsible, natural ingredients. 

We whole-heartedly believe in investing our time, resources, and energy into every brand relationship. Mixing this with our proactive product launch assistance provides a mutually beneficial formula for success.

This relationship-centric partnership has saved our customers countless time, resources, headache, and yes, even some Benji's.

Please check out our ingredients below.

Not ready for ingredients now? We'd still love to meet you. Who knows, maybe we can provide some value until that time comes.
A Midwest small town man began what is now Stratum Nutrition, selling eggs out of the back of a family station wagon purchased after his tour in the Korean war. Due to the founder's vision, tenacity and innovative mindset, 40 years later he had built the Midwest's largest vertically-integrated chicken operation. 
Realizing the massive amounts of eggshells being trucked out as fertilizer or waste, he recognized an opportunity and immediately began working on a solution. 
Upon discovering the historically documented health benefits of eggshell calcium and membrane, he built the patented technology and all-natural process we use today. This process separates the calcium and membrane from eggshells while also decreasing eggshell waste in landfills and improving the lives of millions around the world.
Click on the image below to see the full info sheet