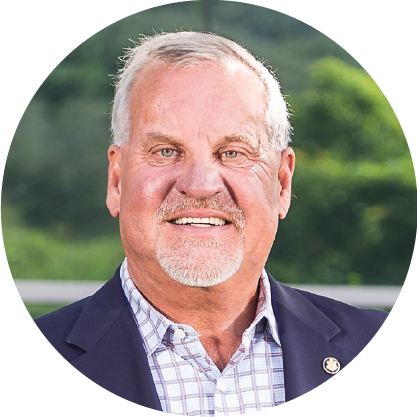 Chairman and CEO, Natural Alternatives International INC.
Mark A. LeDoux is founder, Chairman and Chief Executive Officer of Natural Alternatives International, Inc., an organization established in 1980 with world renowned facilities in the United States and in Switzerland engaged in the research, design and manufacture of nutritional supplement programs and products for prestigious multi-national clients.
Mr. LeDoux is considered a pioneer of the modern dietary supplement industry. He was past Chairman of the Board of the prestigious Council for Responsible Nutrition (CRN) based in Washington, DC and Founding Chairman of CRN-International, established in Lugano, Switzerland and currently located in Washington, DC. LeDoux has been a continuous member of the venerable Natural Products Association, also based in Washington, DC, since 1980 and currently serves as the Chairman of the Board. The NPA is over 80 years old and currently provides essential services in regulatory, legislative and consumer fields to its members both nationally and locally, and is a recognized NGO participant at the World Health Organization/FAO Codex Alimentarius Commission based in Geneva, Switzerland.
He currently serves as a Board member of the Supplement Safety Compliance Initiative (SSCI), which is a retailer led endeavor patterned after the activity of GFSI, the Global Food Safety Initiative, with emphasis on supply chain oversight as well as adherence to the quality standards of manufacturing promulgated by Federal law and regulation. It has established audit protocols for independent certifying bodies such as UL (Underwriter Laboratories), USP (United States Pharmacopeia) and others to provide benchmarking requirements, ultimately reducing the need for multiple time-consuming audits of facilities that undergo periodic SSCI certification.
He currently serves as President of the Marie A. LeDoux Private Charitable Foundation and is a former member of YPO (Young President's Organization). He received his baccalaureate (BA) from the University of Oklahoma in Letters with honors, graduated from the Thomas Jefferson School of Law with a Juris Doctorate degree (JD), and attended the Leland Stanford University Program for Small Business Executives.
He is fluent in five languages, is the father of three wonderful adult children aged 19 through 29 and is the proud husband of Julie Lavender who is an author and producer of internationally syndicated radio programming dealing with eclectic jazz performances. His family home is located on a historic farm in southern New Hampshire and he is frequently found in San Diego, Washington, DC, Lugano, Switzerland and Naples, Florida attending various business interests on behalf of the natural products industry. He also serves as an elected official as Vice- Chairman of the Board of Selectmen in his home town of Hollis, New Hampshire.