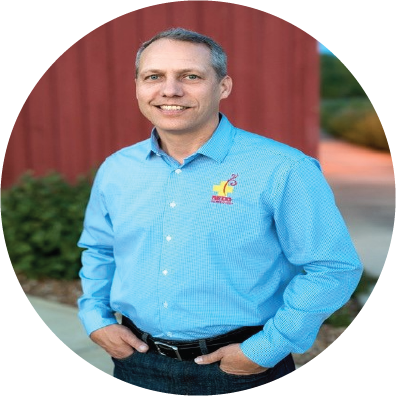 Founder & CEO, Redd Remedies®
Growing up around his family's Sunrise Health Food store in Lansing, IL, Daniel Chapman, Founder and CEO of Redd Remedies®, has lived in the world of natural products for his entire life.
After graduating from Trinity Christian College with a B.S. in Business Management, Mr. Chapman returned to manage Sunrise bringing his passion for healthy living, fascination with the healing power of herbs and belief in the importance of successful local business for a community with him. After seeing a need on his shelves for some specific nutritional products to better serve his customers, Mr. Chapman then
expanded his focus on improving the lives of others by launching Redd Remedies. Sunrise has grown to 5 store locations, and Redd Remedies has evolved into a leading natural health supplements provider and an advocate for a holistic approach to wellness. Today, with nationwide distribution and 44 awards on 25 of its 35+ products, Redd (which means "to put in order") Remedies® is holding true to its pledge to provide customers with only the highest quality natural health solutions.
Daniel Chapman currently resides in Illinois with his wife Valerie and his sons, Wiley and Eli, and daughter, Olive. Mr. Chapman is active in his local Christian community, serving on the board of directors of South Pointe Youth for Christ for the past 20+ years and is the Chairman of the Board of Directors of Bible League International. He considers his faith to be a driving force behind his commitment to helping others and giving back to his community.