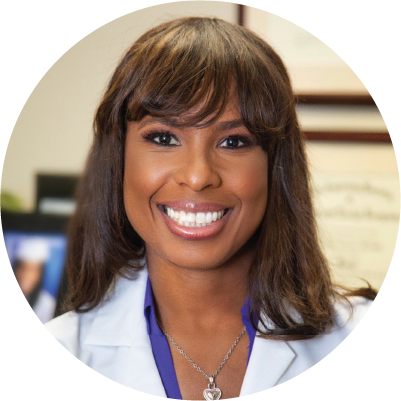 Director of Colon & Rectal Surgery of New York & the Section Chief of Division of Colon & Rectal Surgery at Mercy Medical Center & St. Joseph Hospital
Dr. Lynn O'Connor, MD MPH FACS FASCRS
Dr. Lynn O'Connor,
MD MPH FACS FASCRS
is the Director of Colon and Rectal Surgery of New York and the Section Chief of the Division of Colon and Rectal Surgery at Mercy Medical Center and St. Joseph Hospital in New York.
Dr. O'Connor is a colorectal surgeon and sought after speaker lecturing nationally on advanced techniques related to minimally invasive colorectal surgery, colon cancer screening and colorectal health. She has not only excelled in academia, but garnered many honors and awards throughout the years, making her an influential leader in colorectal medicine. She has been featured on many media outlets including: NBC News, Sirius/XM, TodayShow.com and Men's Health Magazine.
Dr. O'Connor is a respected surgeon with a mission to provide patients with the foremost treatment, technology and information related to preventive public health issues and colon and rectal health. She is outspoken about declining health patterns due to lack of exercise, rising obesity and the increase in colon cancer rates among young adults. She has received several awards including: Most Outstanding Achievement Award in Research from Union Memorial Hospital, the Florence Griffith Freedman Award for Cancer Research from Temple University and Top Doctor in Huntington, NY.
Dr. O'Connor's memberships include: 
American Society of Colon and Rectal Surgeons

American College of Surgeons

Society of Black Academic Surgeons

Women in Surgery

National Medical Association

New York Society of Colon and Rectal Surgeons

Southeastern Surgical Congress

Long Island Gastrointestinal Society
Dr. O'Connor's education includes:
MPH, Yale University, New Haven, CT

Colon & Rectal Fellowship, Georgia Colon & Rectal Surgical Clinic Atlanta, GA

General Surgery Residency, Union Memorial Hospital Baltimore, MD

Radiation Oncology Fellowship, Johns Hopkins Hospital, Baltimore, MD

MD, Temple University School of Medicine Philadelphia, PA

B.S. Biology, Rutgers University, New Brunswick, NJ

If you would like to book an appointment with Dr. O'Connor, call: (631) 350-6277. To book Dr. O'Connor for a public speaking or media opportunity, email Kathryn Janicek at Kathryn@kathrynjanicek.com or call 312.545.6480.