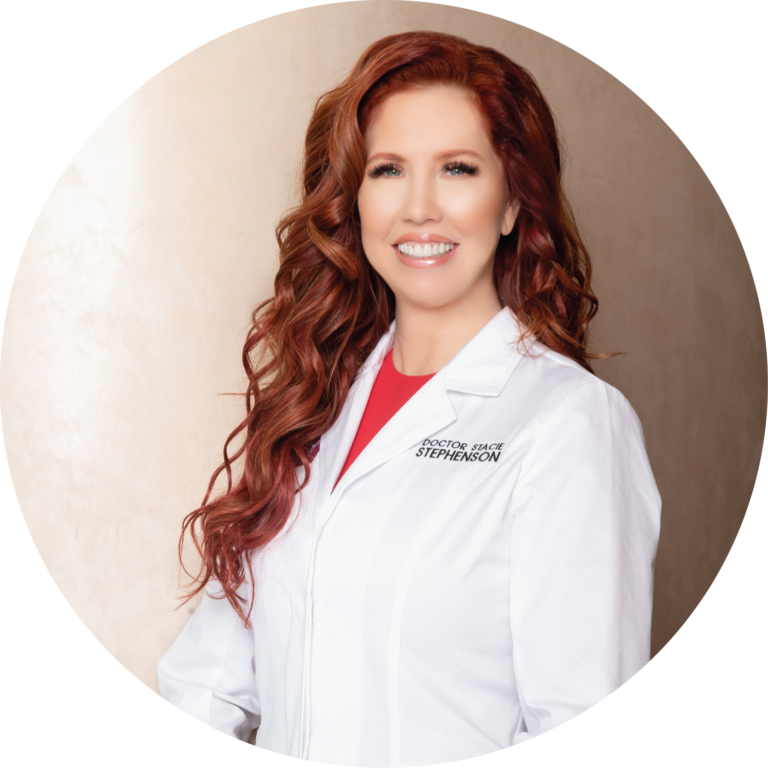 Certified Nutrition Specialist; Doctor of Chiropractic; Founder and CEO, VibrantDoc; Chair of Functional Medicine at Cancer Treatment Centers of America
Dr. Stacie J. Stephenson is a recognized leader in functional medicine focused on integrative, regenerative, anti-aging, and natural medicine modalities. In addition to her functional medicine and anti-aging board certifications, she is a Certified Nutrition Specialist® and Doctor of Chiropractic. Dr. Stephenson is the founder and CEO of health and wellness media venture, VibrantDoc, and serves as the Chair of Functional Medicine at Cancer Treatment Centers of America®. She is a board member for the American Nutritional Association and has partnered in a joint "Healthy Communities" venture with the American Heart Association.
Dr. Stephenson is a long-time advocate for cancer research through her work as Vice Chair of Gateway for Cancer Research, a non-profit organization dedicated to funding breakthrough cancer research and early stage clinical trials. Together with her husband,  Richard J Stephenson, the founder and chair of Gateway, Dr. Stephenson is a co-chair of Gateway Celebrity Fight Night for Cancer Research, an international philanthropic organization formed when the Celebrity Fight Night Foundation merged with Gateway in May 2021. In addition to cancer research, Dr. Stephenson is a passionate advocate for child welfare. In recognition of her work for Childhelp, a major non-profit focused on the prevention and treatment of child abuse, the organization awarded Dr. Stephenson with the prestigious 2021 Woman of the World award. She was also named a 2021 Trendsetter by the Trends Charitable Fund, a 501(c)(3) organization that support programs in need that positively impact women, children and their families. The Stephensons are champions of working to empower people with the information, resources, and tools they need to overcome adversity, and support organizations such as the David Foster Foundation, the Andrea Bocelli Foundation, and the Arizona-based Phoenix Theater Company, among others.
Dr. Stephenson is the author of best-selling book Vibrant: A Groundbreaking Program to Get Energized, Own Your Health, and Glow, which introduces readers to a her unique whole-person approach to disease prevention and healing with an emphasis on healthy lifestyle, natural medicine, and personal empowerment.