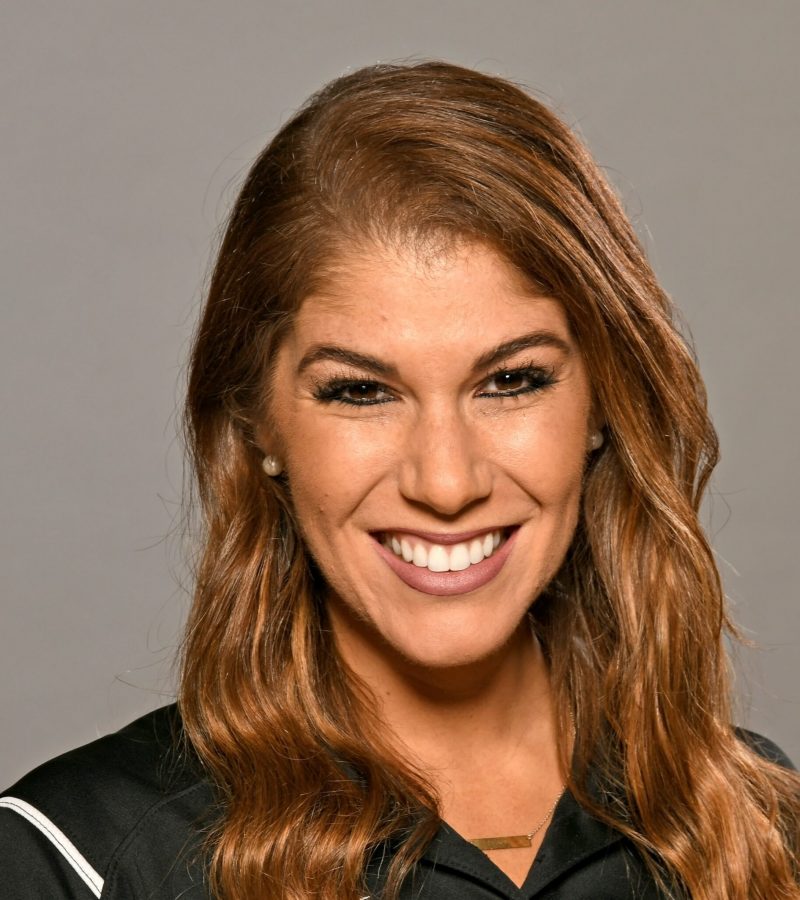 Director of Sports Nutrition, New Orleans Saints
Jamie Meeks, MS, RD, CSSD, LDN
Jamie Meeks is a Registered Dietitian (RD) and a Board Certified Specialist in Sports Dietetics (CSSD) Jamie graduated from Louisiana State University in 2009 with a Bachelor's Degree in Nutritional Science (Dietetics). After graduation, she moved to Little Rock, Arkansas, to complete her Dietetic Internship at the University of Arkansas for Medical Sciences. After completing her internship and receiving her dietetics license, Jamie returned to LSU and earned her Master's Degree in 2011 in Kinesiology with a concentration in Exercise Physiology. Jamie is currently the full-time dietitian for the New Orleans Saints and the New Orleans Pelicans.
Jamie was an LSU Cheerleader. As captain three of her four years, she cheered for some of LSU's greatest sport teams, including LSU's 2007 National Championship Football team, LSU's 2006 SEC Champions and Final Four Men's Basketball team, and LSU's 2007 Final Four Women's Basketball team. An athlete herself, Jamie also competed for LSU as a member of LSU Cheerleading's nationals team, which faces off against the most elite collegiate cheerleading teams in the nation every year at UCA College Nationals in Orlando, Florida.
After completing her education, Jamie became the Director of Sports Nutrition for LSU Athletics and was the first full-time dietitian on staff in the program's history. At LSU, Jamie developed the sports nutrition program, which functions both to attend to the athletes' dietary needs as well as educate them on proper nutrition and fueling strategies for optimal performance. Jamie played a key role in establishing the Athletic Fueling Stations and the initial planning for a multi-million dollar Tiger Athletic Nutrition Center. Aside from building the program, Jamie also created the Undergraduate Sports Nutrition Internship, which for the first time gave LSU's dietetic undergraduates an opportunity to gain hands-on nutrition experience working with elite athletes. 
In 2015, Jamie left her beloved LSU to return home to New Orleans where she assumed the role of Director of Sports Nutrition for the New Orleans Saints (NFL). She now helps professional athletes maintain their nutrition and implement optimal strategies for fueling, hydrating, and supplementing their diets so that they're achieving peak performance both in their training and on the field. She provides medical nutritional therapy and works closely with the athletic trainers, strength coaches, and team doctors in counseling the team and individual players.
Jamie is a member of the Academy of Nutrition and Dietetics, Louisiana Dietetic Association, Collegiate and Professional Sports Dietitians Association, and the Sports Cardiovascular and Wellness Nutrition dietetic practice group.