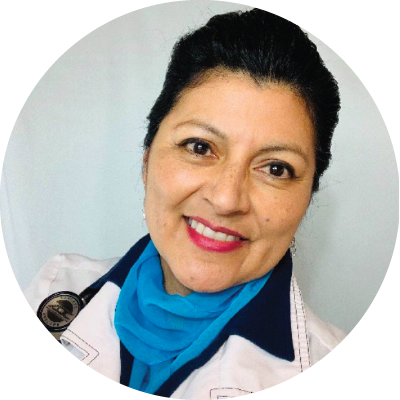 Physician/Owner, Vega Direct Medical Family Practice; Medical Director, Everyday Medicinals Medical Marijuana Clinic, Lifetime Medical
Dr. Lucille Vega is a highly experienced board-certified physician with a strong passion for cannabinoid medicine and its potential for improving patients' lives. With 23 years of practice in Family Medicine, Dr. Vega has dedicated the past 7 years to incorporating Cannabinoid Medicine into her medical approach. Her journey into the cannabinoid medicine field began when a patient shared a remarkable story of overcoming decades of prescription narcotics with the help of cannabinoids. Inspired by this transformative experience, Dr. Vega decided to explore the benefits of cannabinoids further and attended the Cannabis Career Institute, where she discovered her focus on CBD.
Dr. Vega completed her Medical Doctorate at Dartmouth Medical School ('97), now known as the Geisel School of Medicine at Dartmouth. She then furthered her medical training as a Family Medicine Resident at Brown University. In addition to her academic achievements, Dr. Vega is a member of esteemed organizations such as the Everyday Medicinals Medical Marijuana Clinic, where she serves as the Medical Director and contributes her expertise to support and guide patients seeking cannabinoid-based treatments. She also holds the position of Medical Director at Lifetime Medical. Moreover, Dr. Vega serves as the physician/owner of Vega Direct Medical Family Practice, where she provides comprehensive medical care.
Driven by a desire to be part of the solution to the opioid crisis, Dr. Vega conducted a trial focusing on CBD's effects on various conditions such as joint/back pain, sleep disorders, migraines, anxiety, and abdominal pain/issues. The compelling results from this trial led Dr. Vega to share her findings with the FDA, aiming to contribute to the medical community's understanding of cannabinoid medicine. Her heartfelt plea to be a physician who offers diverse options beyond traditional prescriptions in these challenging times resonates with her patients and colleagues alike.
With a deep-rooted commitment to helping patients on physical, emotional, and spiritual levels, Dr. Vega provides alternative paths to health and well-being. Her expertise, combined with her genuine care for patients, leaves Dr. Vega as a respected figure in the field of cannabinoid medicine.